Initié par le collectif La Valise, EDENROC.TV est un espace d'expérimentation, un outil de production et de diffusion vidéo sur le web capable de proposer à un large public, des programmes croisant tous les champs de la culture et leur mode de représentation.
Created  by  « La Valise », EDENROC.TV is a space for experimentation, a tool for the production and broadcast of video on the web, able to offer to a wide audience, tv programs crossing all fields of culture and their modes of representation.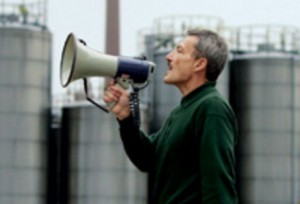 edenroc.tv lance un appel à vidéos permanent destiné aux étudiants d'écoles d'art, d'architecture, aux vidéastes débutants ou confirmés.
edenroc.tv is launching an second international call for video projects and proposals, intended for students of art, design and architecture, beginner or experienced video makers.
Les propositions, quelle que soit leurs formes (fictions, documentaires, diaporamas, animations, objets vidéos non identifiés…), devront intégrer au moins une des émissions (thématiques) suivantes :
Proposals, whatever their form (fictions, documentaries, slide shows, animations, unidentified video objects), should relate to at least one of the following themes :
•    La vie réelle ? / Real life ?
•    Mots croisés / Crossword
•    Déchirures et autre écrans / Split and over screen
•    Bien fait, mal fait, pas fait*/ Well done, badly done, not done *
•    Villes invisibles /  Invisible cities
•    Echantillonnages / Samplings
•    Expérimentir  / Experiments and lies
•    « Vidac » : Le premier festival du film d'ascenseur / « Vidac »: The first elevator film festival
•    Chuter, créer / To fall, to create
•    Désordres publics / Public disorders
•    L'éternel retour / The endless return
•    Genus animale
•    De rerum natura
•    Tribute
•    My favorite thing
•    Déambulage et voyation / Wandels & travering
•    Écouter voir / listen view
•    Contre danse
•    Tout est politique / Everything is political
•    Espace d'enfance / Childhood space
•    Absurdus soluce
•    Remaking
* « Qu'une œuvre artistique soit : Bien faite, mal faite ou pas faite ? me semble du point de vue de la création permanente indifférent », Robert Filliou, 1968, Opus International, Paris n°22, janvier 1971.
* « That an artistic work is: well done, badly done, not done ? does not, from the point of view of permanent creation, matter to me », Robert Filliou, 1968, International Opus, Paris n°22, January, 1971.
Les propositions vidéo, dont la durée doit être comprise entre 1 seconde et 30 minutes, sont soumises à un comité de visionnage.
Les vidéos, peuvent être envoyées par courriel via un lien Viméo, You Tube et Dailymotion….
The video proposals, (which can be from 1 second to 30 minutes in duration), are submitted to a viewing committee.
Videos, can be sent by Internet via Viméo, You Tube and dailymotion……
Chaque envoi devra être accompagné d'un bref CV et/ou biographie, de vos coordonnées, d'un texte de présentation de
maximum 300 mots, avec le titre de votre/vos vidéo(s) et sa/leur durée(s).
Each submission must be accompanied by a short CV and/or biography, your contact details, and a text presenting the work
(maximum 300 words), with the title and duration of your video(s).